Press Releases & Articles
Digital & Mobile Apps for Paperless Maintenance at Air Europa Case Study — Dec 2022 — Read more

Software Targets Maintenance Efficiencies (MRO Magazine) — Nov 2022 — Read more

Air Atlanta Icelandic Plans Move to eMRO — Oct 2022 — Read more

MRO & Digitalisation (AviTrader MRO Magazine) — Aug 2022 — Read more

WestJet Plans Transition to eMRO Software — May 2022 — Read more

Crisis? What Crisis? (IT in MRO) — April 2022 — Read more
Arajet to Fly with TRAX eMRO  — February 2022 — Read more
MRO Software – New Features & Functionalities for Growth — November 2021 — Read more
Transavia Airlines Mobilizes their Maintenance — October 2021 — Read more
Maintenance IT in Demand & Offering a Digital Dividend — October 2021 — Read more
Cargolux Shop Control eMobility Case Study — September 2021 — Read more
RwandAir goes live with eMRO — September 2021 — Read more
Air Europa mobilizes its maintenance — August 2021 — Read more
Oriental Air Bridge signs with eMRO — August 2021 — Read more
MRO Digitalization & Automation — July 2021 — Read more
Impact of Covid-19 on the MRO Market — May 2021 — Read more
Effective maintenance planning software solutions — May 2021 — Read more
Improved efficiency at WGA with TRAX eMRO — May 2021 — Read more
TRAX eMRO Deployment in Africa — April 2021 — Read more
eMobility Content Control App & Aircraft Redelivery — March 2021 – Read more
Transavia France selects eMobility Electronic Technical Log — March 2021 — Read more
Realizing the Gains from Digital Processes at Sabena Technics — March 2021 — Read more
RwandAir opts for TRAX eMRO — January 2021 — Read more
Sabena Technics goes paperless with eMRO & eMobility — November 2020 — Read more
GlobalX Airlines selects eMRO — October 2020 – Read more
Maintenance MRO Benefits from Software Applications — September 2020 — Read more
Spirit Implements eMobility QuickTurn app — June 2020 — Read more
New Aircraft Records – Lease Return App — June 2020 — Read more
"Predictive Maintenance & Inventory" — March 2020 — Read more
FAA selects eMRO for its fleet — February 2020 — Read more
Virgin Atlantic Airways selects eMRO — December 2019 — Read more
"MRO Software: Push for Digitisation" — November 2019 — Read more
Swiftair mobilizes their maintenance with eMobility Apps – November 2019  — Read more
Frontier rolls out TRAX eMobility apps — October 2019 — Read more
TRAX customer focused ethos — October 2019 — Read more
Westjet goes live with eMobility QuickTurn App – October 1, 2019  — Read more
Spirit selects TRAX eMobility Apps – October 1, 2019  — Read more
Cabin Equipment Maintenance & CabinLog App – April 1, 2019  — Read more
Canada's Jetlines joins TRAX eMRO community — March 14, 2019 — Read more
CargoLogic Germany selects eMRO — February 20, 2019 — Read more
Maldivian completes its entire fleet integration into eMRO – January 26, 2019 — Read more
Hawaiian selects full suite of eMobility apps — January 15, 2019 — Read more
Airlink of South Africa Goes Live with eMRO – January 7, 2019 — Read more
Canadian North Going Mobile on the Tundra – January 2, 2019 — Read more
JetBlue Goes Mobile on the Line – December 13, 2018 — Read more
Shift to Mobile MRO Software Continues – November 27, 2018 — Read more
Frontier selects TRAX eMobility apps – October 9, 2018 — Read more
Sabena Technics selects TRAX eMRO software – September 18, 2018 — Read more
Air Canada is going paperless – September 18, 2018 — Read more
JetBlue adopts TRAX eMobility – September 18, 2018 — Read more
WestJet signs for TRAX eMobility apps – July 20, 2018 — Read more
Canadian North launches TRAX eMobility apps implementation – July 16, 2018 — Read more
Cargolux selects TRAX eMobility apps – March 12, 2018 — Read more
TRAX Mobile Maintenance at Jazz Aviation – May 5, 2017  — Read more
TRAX Customers Adopt eMobility
TRAX attends the Airline & Aerospace MRO & Flight Operations IT conferences held at various locations worldwide throughout the year. These conferences focus on addressing the central issues relating to the development of IT and its key use for aircraft maintenance and flight operations. It includes software demonstrations and presentations.
The agendas highlight paperless aircraft maintenance, mobile line maintenance, MRO software selection, RFID technology, e-signatures, fuel efficiency, and other operational issues. Events like these allow the TRAX team to engage with current and future customers, as we discuss how to enhance TRAX eMRO and eMobility to improve efficiency and performance.
Case Studies/Articles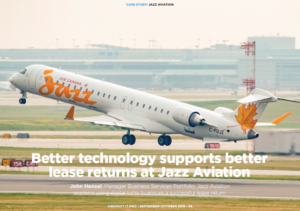 "Better Technology Supports Better Lease Returns" by John Hensel, Manager Business Services Portfolio, Jazz Aviation —  Read more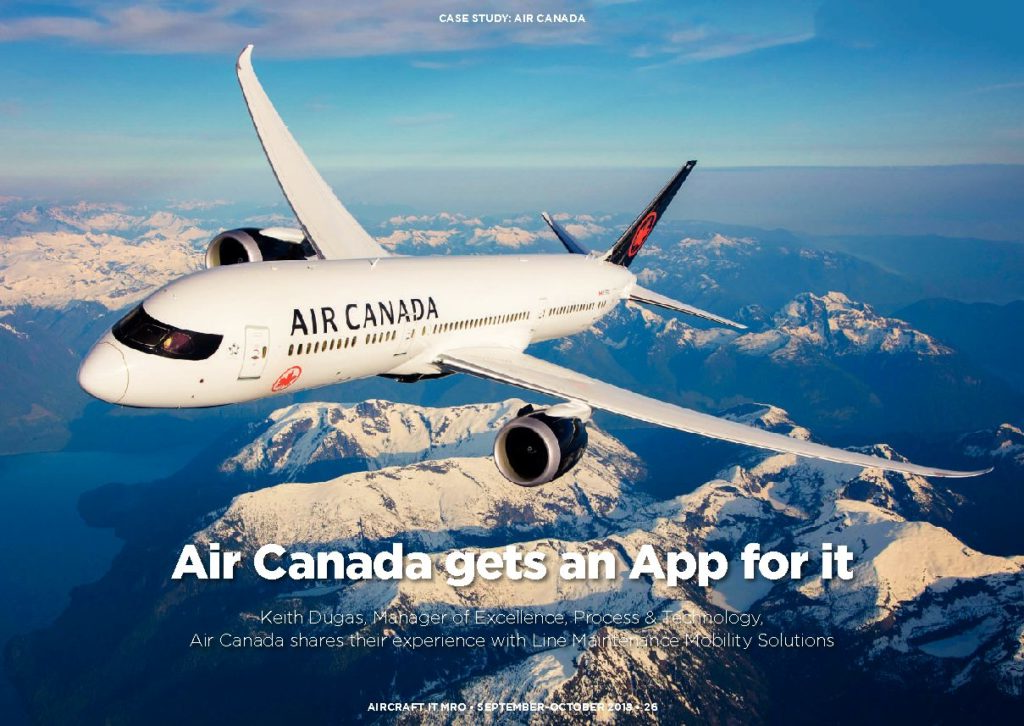 "Line Maintenance Mobility Solutions" by Keith Dugas, Manager of Excellence Process & Technology, Air Canada Airlines — Read more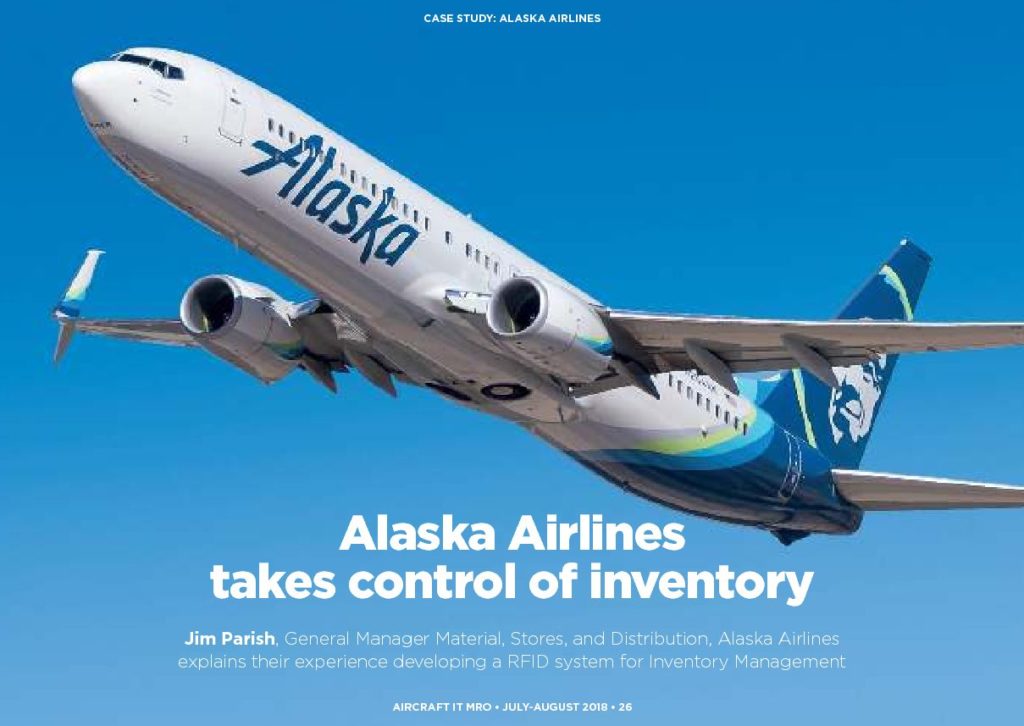 "Using RFID for Inventory Management" by Jim Parish, Manager Material Stores & Distribution, Alaska Airlines — Read  more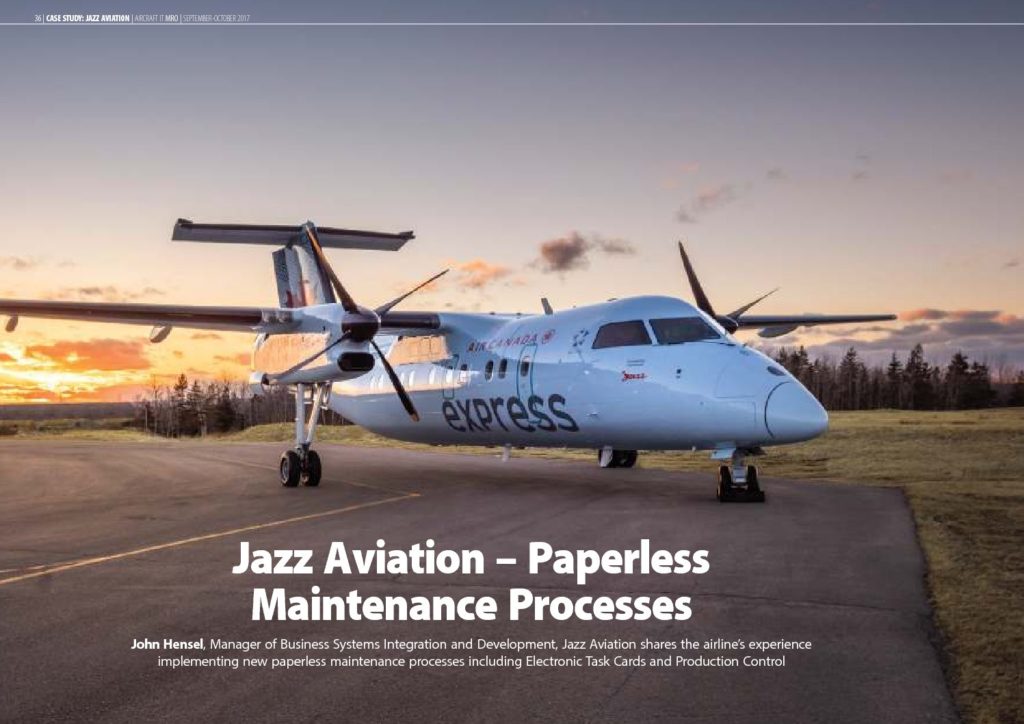 "Paperless Maintenance Process" by John Hensel, Manager of Business Systems Integration & Development, Jazz Aviation —  Read more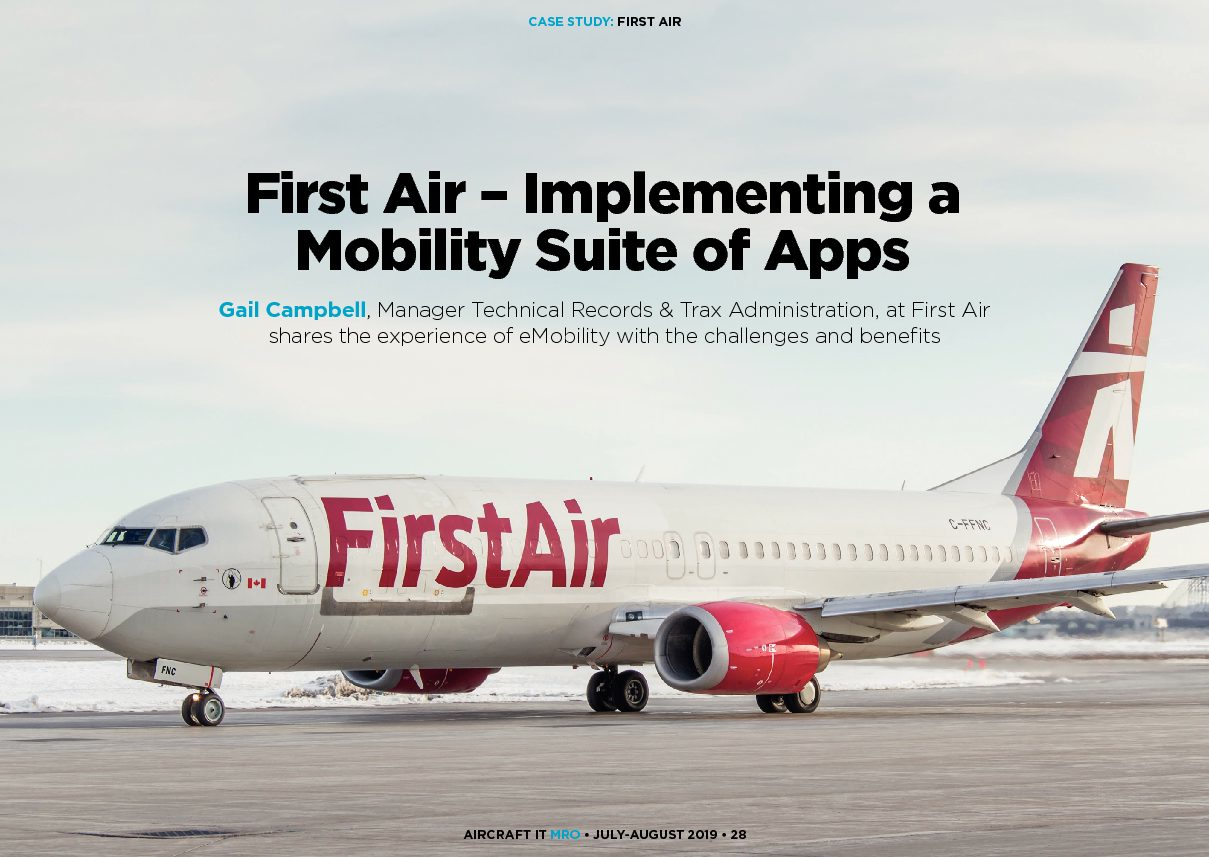 "First Air — Implementing a Mobility Suite of Apps" by Gail Campbell, Manager Technical Records & Trax Administration, First Air — Read more
Trade Show Schedule
Meet us! Come talk with TRAX representatives about our products and services. We have a full schedule of trade shows and conferences which we attend annually. See below for updates and join us at our booth.
Airline & Aerospace MRO & Flight Operations IT Conference – Americas

September 13-14, 2022 in Miami, FL, USA
Booth: TBA
——
Airline & Aerospace MRO & Flight Operations IT Conference – APAC
October 19-22, 2022 in Bangkok, Thailand
Booth: TBA