Export Compliance
The Export Control Classification Number that applies to TRAX software is EAR99. There is No Licensed Required (NLR) as our applications do not meet any of the criteria listed in the EAR or CCL definitions.  However, a license is required for an EAR99 item if it is intended to be exported to an embargoed or sanctioned country. Such an export requires a license application for the organization intending to export. Please contact our EVP & COO, Henry Parra, directly by phone to initiate the export to an embargoed or sanctioned country.
In June of 2014, TRAX made a commitment to implement its Business Ethics Policy to fundamentally steer the manner in which we conduct our business. It's not only the right thing to do, it protects our people, our company, our clients and the environment.
Our approach
With today's complex business environment and ever-evolving legal and regulatory requirements, new situations arise where making the right decision requires careful consideration of many factors. Therefore, it's vital to have both a well-defined code of business ethics and an easy way for our people to access the information so they know they are empowered to make the right decision.
Our Business Ethics Policy is driven by our customers and partners who have adopted their code of ethics. Upon receipt of their ethics policy, we review the policies for any policies that need to be added or modified in order to assure that our policy encompasses the upmost ethical policy.
Ethics Compliance
TRAX encourages an environment where any of our clients, partners and our people can confidentially communicate incidents and irregularities related to unlawful conduct, regulatory breaches or practices contrary to the principles established in our Business Ethics Policy to ethics@trax.aero or submit an anonymous ethics report here.
Downloads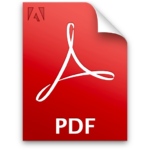 ITAR Compliance Statement